TARGET 1000 EURO REACHED
Thanks to our friends, family and sponsors we reached our charity target (1000 Euro)

After weeks of intensive campaigning, pushing friends and family ;_) and a car full of stickers, we collected

1717,96 Euro!!

Thanks to all our sponsors, see also the sponsors page!

We donated 1200 US dollar to the Gambian Well project of the Budapestbamako organization.
The rest, 675,64 euro, we donated to the Dutch organization:

www.newchancesgambia.com
Over the past few years the Budapest-Bamako has grown into the largest charity rally in the world. They are the prime example of community to community direct giving.
​
​​
We decided to take part in the charity program, the well project of the rally. See
www.gofundme.com/wellsforgambia
We are looking for sponsors en donations in the Netherlands. The above information is therfore written in Dutch.
​
Since 2009 a huge 18 wheeler truck accompanies the rally to Africa. The truck is loaded with the donations that the teams have gathered. All items are boxed, categories, labeled and organized for cross border shipping by volunteers of the African Hungarian Union (ahu.hu). If you don't have enough room in your car AHU will help deliver your gift. Clothes, tools, books, educational materials, medical equipment, medicine, bicycles, sewing machines, childrens toys, water purifiers, solar cells are always appreciated.
Aangestuurd door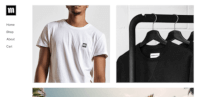 Maak uw eigen unieke website met aanpasbare sjablonen.