The present
CX RALLY TEAM
are Kees and Bien, married for 25 years, three children and a dog.
Kees and Bien made two big overland trips with their children through more than 35 countries on the African continent with an old conversed 4x4 fire truck, see www.afri-kasa-fari.nl

Kees and Ed were the fist CX RALLY TEAM. Friends for over 40 years. The first time in 1990 we drove a Peugeot 504 station through Morocco and the Algerian Sahara to Niger and made a tour through West Africa before we sold the car. Since then, our love for the African continent never died and we had separately more of these tours. In 2013 we made another trip, just the two of us with a Peugeot 504 Pick-up which we donated to a village school in Abene, Senegal.
Aangestuurd door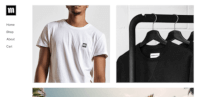 Maak uw eigen unieke website met aanpasbare sjablonen.